For some reason, your expectations for your entire IT environment's new provider are unmet. Whether it's because of poor performance, lack of communication, or misaligned goals, you are now considering switching to a new Managed Service Provider (MSP). But how hard is it really to beat your MSP?
Switching your Managed Services Provider (MSP) can seem daunting. Much like changing any significant business partnership, it requires careful consideration of multiple factors – including managed service providers, technological compatibility, and operational disruptions.
Despite these challenges, leaping a new MSP can bring numerous benefits, such as enhanced performance, improved communication, and better-aligned business goals.
TAG Solutions, a leading MSP current provider, has helped numerous clients successfully transition to our services. Based on our experience and expertise, we can confidently say that while switching MSPs may require some effort and planning, it is well worth the investment in the long run.
This article explores the complexities of changing MSPs and provides insights to help ease the transition. Let's get started.
MSP | A Brief Intro
A managed Service Provider (MSP) is a company that remotely manages a customer's IT infrastructure or end-user systems, typically on a proactive basis and under a subscription model. This concept emerged to help businesses handle the increasing complexities of IT operations, particularly for small to medium-sized companies that may not have the resources to maintain a full-time IT department.
MSPs offer a broad range of services, including network management, cybersecurity protection, cloud services, and data backup and recovery. By outsourcing IT operations to an MSP, businesses can focus more on their core competencies while benefiting from reduced operational costs, improved IT service levels, and minimized risk.
When To Consider | Switching Your MSP
The decision to switch your old Managed Service Provider (MSP) should not be taken lightly. However, there are certain circumstances where a change may be warranted. If your current MSP is not delivering the level of service or responsiveness initially promised, this could be a sign that it's time to make a change.
Another factor to consider is your company's growth. If your business has expanded significantly since you first engaged with your MSP, and they cannot scale their services to meet your growing needs, it might be time to look for new switch providers or switching providers.
Furthermore, if your MSP lacks expertise in new technologies that your business wants to leverage, such as cloud computing or cybersecurity, this could also be a sign that you need to find an MSP with more specialized knowledge.
Lastly, consider the overall value you are receiving. Moving to a new MSP could be beneficial if you need to see a return on your investment with your current MSP regarding cost savings and improved operational efficiency.
What To Consider | Switching Your MSP
Here are some important factors to take into account when making the switch. These considerations can help guide your decision and ensure a smooth transition. Remember also to consider any potential challenges that may arise and develop a plan to mitigate them.
Evaluating Potential MSPs
When considering a switch, it's crucial to evaluate potential MSPs thoroughly. Start by confirming that the likely MSP has experience serving businesses in your industry and similar to your size. It's also essential to assess the range of services they offer. The potential MSP should provide comprehensive services that meet all your current and future IT needs.
Checking References And Reviews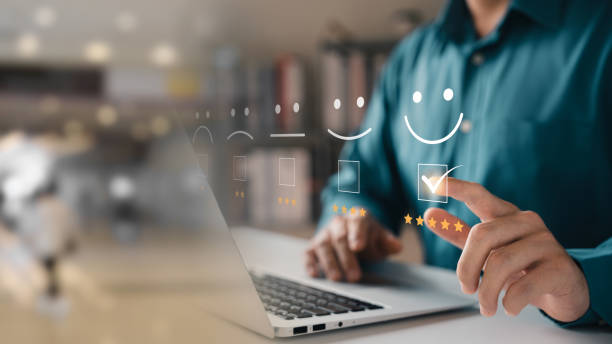 Always request and check references when considering a new MSP. Speak with their current and former clients about their experiences. Ask about the quality of service, responsiveness, and how the MSP handled any problems during their relationship. Additionally, online reviews can provide insights into the MSP's reputation and performance.
Assessing SLAs
Service Level Agreements (SLAs) are a critical factor to consider. SLAs outline the MSP's responsibilities and set benchmarks for their performance. They also detail how the MSP will handle specific scenarios, like data breaches or system failures. Review potential MSPs' SLAs carefully to ensure they align with your company's needs and expectations.
Understanding Pricing Structure
The pricing structure is another essential consideration. MSPs can offer various pricing models, including per-device, per-user, or all-inclusive pricing. Ensure you understand the fee and whether additional charges exist for particular services. The most cost-effective choice will depend on your specific needs and resources.
Assessing Security Standards
Cybersecurity is a growing concern for businesses of all sizes. When considering a new MSP, it's essential to assess its security standards thoroughly. Ask about their security protocols, how often they conduct vulnerability assessments, and what measures they have to protect your data.
Evaluating Customer Support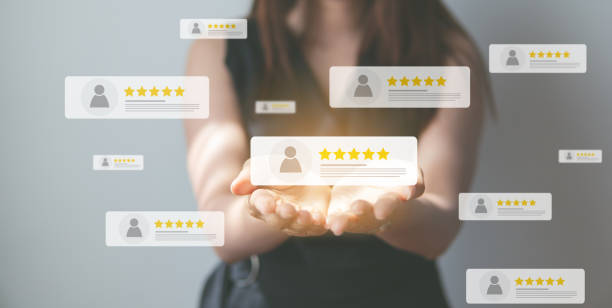 The last thing you want when encountering an IT issue is to be unable to reach your MSP. Therefore, it's essential to evaluate the potential MSP's customer support. They should offer 24/7 support and respond quickly to any issues.
The Managed IT Services Provider should also have a proactive approach to customer service, regularly checking in with you and making recommendations for improvements.
Switching MSPs is a significant decision that can impact your business's efficiency, productivity, and security. By carefully considering these factors, you can ensure that your new MSP will be a reliable partner in managing your IT infrastructure.
How TAG Solutions Can Serve You?
At TAG Solutions, we understand the importance of finding the right MSP for your business. That's why we offer various services and solutions tailored to your needs.
Our transparent and customizable pricing structure ensures you only pay for your needed services. We also prioritize cybersecurity and have strict protocols to protect your data.
Deploy Tools To Identify Client's System
Our team at TAG Solutions utilizes state-of-the-art tools to accurately identify and assess the current state of your business's IT system. We meticulously track and evaluate system performance, network configurations, and application updates. This comprehensive assessment allows us to detect potential issues and areas for improvement, ensuring that your IT infrastructure is always at its optimal operation.
In addition, we continuously monitor your system to preemptively identify potential threats and vulnerabilities, enhancing your IT landscape's security.
Our primary objective is to provide a reliable, efficient, and secure IT system that supports and accelerates your business growth. We believe in fostering a proactive partnership with our clients, where we work hand-in-hand to develop a custom IT strategy that aligns with your business goals.
Expert Team To Serve Clients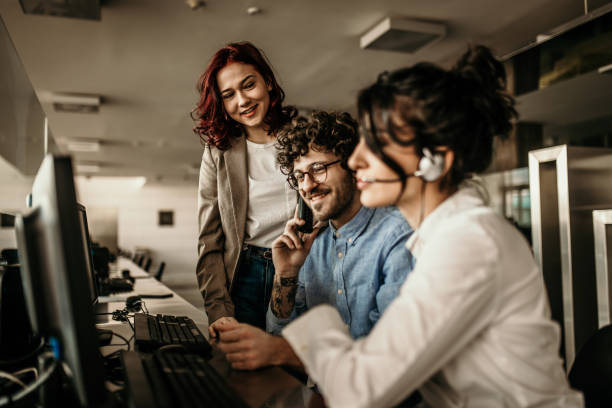 Our expert team at TAG Solutions is committed to delivering exceptional service and support to all our clients. Comprising seasoned IT professionals, engineers, and consultants, the team possesses knowledge and experience managing diverse IT environments. We prioritize understanding your unique business needs and challenges to deliver tailored, practical solutions.
Our experts continuously stay abreast of the latest trends and advancements in IT to ensure that your business remains competitive and resilient in the face of technological evolution.
We also believe in transparency and open communication, ensuring you are always informed and involved in decision-making. Furthermore, our team is available round the clock to assist you, offering timely and efficient support to address any technical issues that may arise.
Server Evaluation
Server evaluation is a critical aspect of IT management. It comprehensively assesses your server's performance, capacity, reliability, and security. At TAG Solutions, our experts conduct rigorous server evaluations to ensure your IT infrastructure can effectively support your business operations. We consider various factors such as server uptime, processing speed, storage capacity, and the effectiveness of security protocols.
This evaluation allows us to identify potential issues or inefficiencies that could impact your business. We provide tailored recommendations to optimize your server performance based on the findings. This may include implementing upgrades, introducing new technologies, or restructuring your IT setup. Our goal is to ensure that your servers are robust, secure, and capable of supporting your evolving business needs.
Considering Client's Recommendations
The power of clients in the entire process is paramount. We understand that every business has unique needs and intricacies that only they can fully comprehend. Therefore, we actively encourage and value client participation throughout our process.
Client recommendations and feedback are integral to shaping the outcome from initial discussions and server evaluations to implementing solutions.
By fostering a collaborative environment, we ensure our solutions align with your expectations, preferences, and business objectives. This client-centric approach empowers you to significantly influence the decisions that shape your IT infrastructure, thereby ensuring its alignment with your strategic vision.
Moreover, it allows us to deliver solutions that are truly tailor-made and effective in addressing your specific business needs and challenges.
Process | Switching Your MSP
Switching from your current Managed Service Provider (MSP) requires careful thought and planning. Assess the reasons behind the decision – dissatisfaction, cost issues, or the need for a tailored solution. Understand your motivations and expected outcomes to guide the process and ensure a smooth transition.
Find a new MSP that aligns with your organization's needs and objectives. Research expertise, services offered, pricing models, and customer reviews. Schedule meetings with potential MSPs to discuss their approach and understanding of your business needs.
Contract Review
Before finalizing the new MSP, it's critical to review the contract terms thoroughly. Ensure that the services listed, service level agreements (SLAs), pricing, and termination policy are clearly defined and align with your expectations. Legal advice may be beneficial at this stage to avoid any potential contractual complications down the line.
Data And Security Transition
Data security during the transition is paramount. The outgoing and incoming MSPs need to collaborate to ensure a seamless data transfer without any security breaches. Be clear about who will be responsible for data backups and how the incoming MSP will handle data privacy.
Technical Transition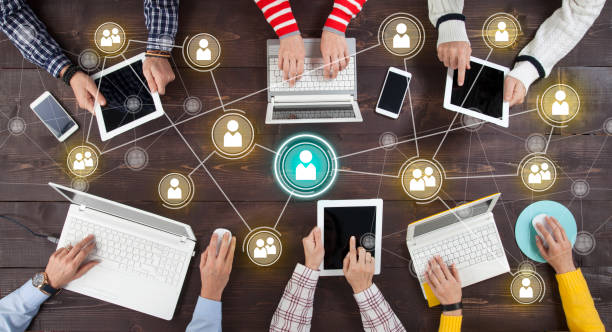 The technical transition involves transferring control of your systems, applications, and network to the new MSP. It may include switching over system access, resetting passwords, installing new software, or reconfiguring systems. It is a meticulous process that should be handled carefully to avoid disrupting your business operations.
Post-transition Review
Once the transition is complete, conduct a thorough review to ensure all systems function optimally under the new MSP. Check if the services agreed upon are being delivered as expected and if any adjustments need to be made. Regular communication with your new MSP is essential during this period to quickly identify and address any teething issues.
The process of switching your MSP can be complex. Still, with careful planning and execution, it can lead to improved IT support for your business, delivering services that better match your needs and help drive your business objectives.
TAG Solutions offers expert guidance and support to help you navigate the transition process, ensuring a smooth and successful switch to your new MSP.
Switching Your MSP | How Difficult Is It?
Switching your Managed Service Provider (MSP) can be challenging due to the intricate network of systems, data, and operations involved. On the surface, it may seem daunting due to many tasks, such as contractual negotiations, data transfer, and system reconfigurations.
However, with a well-planned transition strategy that incorporates clear communication, meticulous technical execution, and a post-transition review, the switch can become manageable and lead to improved IT support that aligns with your business needs.
The complexity involved in switching MSPs can vary depending on the size and nature of your business. The process may include transitioning a few systems and applications for small businesses, making it relatively straightforward. However, the process can be significantly more challenging and time-consuming for larger enterprises with more extensive networks and complex IT infrastructure.
Conclusion
In conclusion, switching your Managed Service Provider (MSP) is a pivotal decision requiring careful consideration and planning. Key considerations should encompass the potential MSP's expertise, approach to customer service, ability to meet your specific business needs, and strategies for mitigating risks during the transition process.
Switching your Managed Service Provider (MSP) is not a task to be undertaken lightly, and the complexity of the process can significantly vary. The transition might be manageable for smaller businesses with less intricate IT infrastructures. However, larger enterprises may face formidable challenges due to their complex networks and systems.
Regardless of business size, the transition entails diligent planning, clear communication, and comprehensive post-transition support. TAG Solutions is a reliable MSP that takes pride in its expertise, customer-centric approach, and customized solutions to meet clients' diverse needs. Contact us today to see how we can help your business thrive through efficient and effective managed services.