Many business owners are unsure of what MSP stands for and its meaning. Can you clarify? If you don't, then you are in the right corner!
A Managed Service Provider (MSP) is a company businesses can outsource their IT services to. These services range from network and system management to help desk support and security services.
This article will explain the role of MSPs and the benefits they offer to businesses. It will also provide tips on finding an MSP in your area, allowing you to focus on your core competencies while leaving IT tasks to the experts.
Furthermore,
A managed service provider handles the complex IT infrastructure needed to keep your business running smoothly. TAG Solutions ensures to add cybersecurity safeguards to your current systems, offering end-user support and managing user access. This means that your staff and data are safe and that you can focus on the big picture. Let's figure out more.
MANAGED SERVICE PROVIDER MSP | A Basic Overview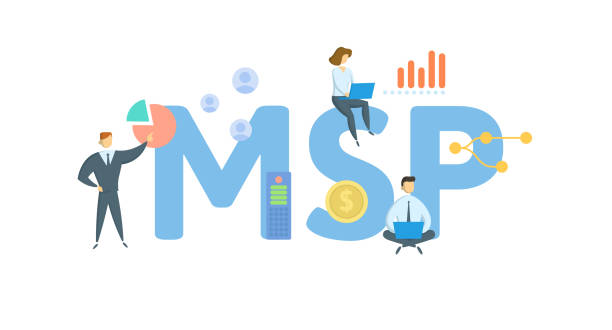 A Managed Service Provider (MSP) is a third-party organization that monitors, maintains, and manages IT infrastructures, applications, and processes for businesses. MSPs provide specialized services, from basic network monitoring by network engineers to managing complex enterprise networks. Organizations often employ them to cut costs and improve their IT systems.
No matter the size of the business, its infrastructure must be managed daily. MSPs are a great help because they masterfully operate and monitor these requirements. They also help monitor network performance, ensure system security, manage software updates, and have a backup and recovery plan for data. They can also help design, deploy, and manage cloud-based solutions like IaaS and SaaS.
Many MSPs offer services like hosted email, website hosting, managed storage, and software development. They may also provide consulting services to help companies develop IT strategies tailored to their business goals.
Types Of Services Offered By MSPs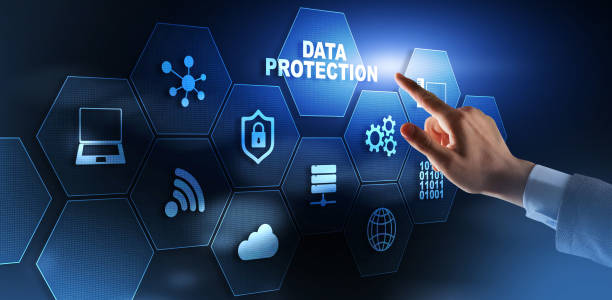 MSPs (Managed Service Providers) offer a wide range of services to medium-sized businesses to help them achieve their business objectives. MSPSs can provide
Storage solutions,
Network security and network management
Data backup
Recovery services
System maintenance
Data center management
They can also assist with support needs such as IT consulting, IT managed services, and help desk services. MSPs offer comprehensive technology solutions tailored to their client's needs. This allows businesses to focus on their core operations and leave the technical aspects to expert professionals who understand the complexities.
MSPs offer several benefits to businesses, including improved efficiency, security, and scalability. Cloud computing is an essential service that MSPs provide, enabling customers to access applications and data from a secure remote environment. This helps reduce costs while ensuring that resources are available when needed.
We prioritize client trust, and that's why TAG Solutions is a leading MSP provider that ensures the security of your data and the smooth functioning of your systems through its cloud computing services. These professional services also allow you to easily adjust your system's scale without investing in new hardware or software.
MSPs also provide proactive monitoring services,  ensuring systems remain secure and function as intended. This helps address any potential IT issues before they become a problem.
Additionally, 
MSPs can help businesses develop an effective disaster recovery plan, allowing them to recover from data loss or other disruptions quickly. In addition to these services, MSPs typically offer comprehensive management services, including project planning, system implementation and upgrades, user training, and more.
This helps businesses maintain the latest technology for their operations without hiring additional personnel. With these services, MSPs can help businesses optimize their IT infrastructure for greater efficiency.
Moreover, 
The services offered by MSPs are invaluable to any business looking to optimize their IT infrastructure and increase efficiency. These services include cloud computing, data security, monitoring, disaster recovery plans, and more. With TAG Solution's help, businesses can gain access to the latest technology and ensure that their operations are running as smoothly as possible.
BENEFITS OF USING Managed Service Providers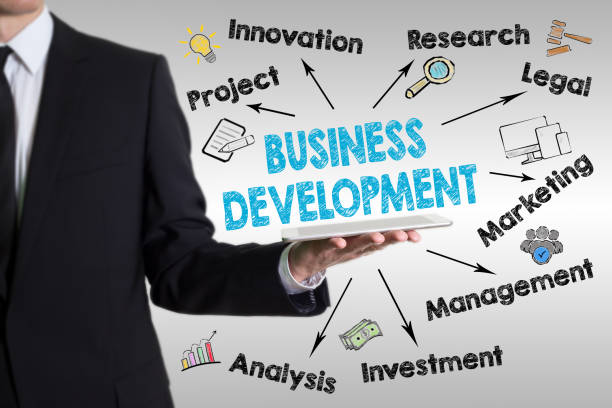 An MSP like TAG Solutions can provide several benefits for businesses. By outsourcing their IT services and support to an MSP, businesses can save on costs associated with recruiting, training, and managing an in-house IT team. Let's explore this further.
Increased Efficiency
Businesses can improve efficiency through specialized IT support and services by partnering with an MSP. Skilled MSPs possess the necessary tools and resources to quickly and effectively diagnose and solve problems, minimizing downtime and preventing disruptions to normal operations.
Access To Expert Resources
An MSP can give businesses access to expert IT resources they may not have otherwise. MSPs usually have teams of up-to-date IT professionals who can offer valuable insights on the latest technologies and how to utilize them. Implementing these insights can give businesses a competitive edge in the market.
Improved Security
MSP can help businesses better protect their data and systems from cyber threats. MSPs use advanced tools and techniques designed to detect and prevent malicious attacks. This can help businesses reduce the risk of cyber-attacks, which could otherwise have a detrimental effect on their operations.
Customization
Customization is the biggest requirement in the business world. Using an MSP has the benefit of being able to customize services to your specific needs. Businesses have varying IT requirements, so finding an MSP that can tailor their services to your unique situation is important. Small businesses typically depend on their MSP for all managed IT solutions, while larger companies may use an MSP in addition to their on-site staff.
Cost-Effective
Using an MSP has the advantage of being a more cost-saving option than hiring a full-time IT staff. With an MSP, you only pay for the services you require when needed, making it a budget-friendly solution. Comparing the cost between a full-time employee and an MSP is enough for CEOs to choose an MSP.
Works As Forefront
In addition, your managed IT solutions provider will be at the forefront of technology. They will know the best applications or network systems to serve your needs. Rather than relying on a single person within your organization, you now have a team of experts ready to help.
TAG Solutions can benefit businesses, including cost savings, increased efficiency, access to expert resources, and improved security. As such, leveraging an MSP is a smart choice for companies looking to maximize their resources and better protect their data.
We at TAG Solutions offer comprehensive IT strategy services that provide customized solutions for any organization's needs. Our experienced team is available around the clock for troubleshooting, system maintenance, and more, so you don't have to worry about any IT issues.
What To Look For In an MSP
Companies of all sizes find themselves needing managed IT solutions. An experienced MSP like TAG Solution provider can work with you to find the right solution. To find the best MSP provider for your company, you must first know your end goal. You should know
Do you currently have an in-house IT team?
Do you need additional support?
Or do you need managed IT solutions from scratch?
Understanding what your organization needs is the first step.
For instance,
An MSP offering subscription services may be a good fit if you own a small business with few employees. These MSP providers work well for businesses that need more clarification on their exact needs and those that don't need the full support of a dedicated team.
Factors To Consider When Selecting MSP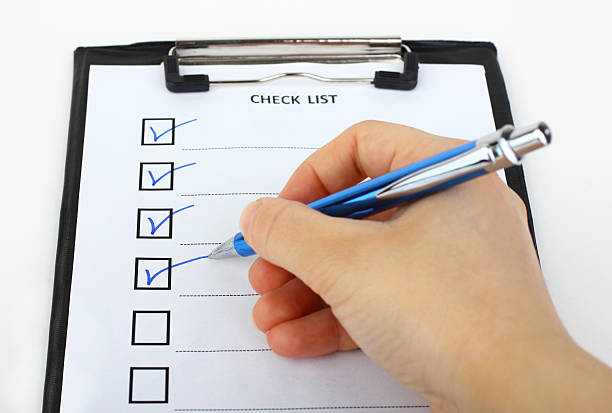 When selecting an MSP, there are several factors to consider. A good MSP will have a proven track record, as evidenced by case studies or client reviews. Initially, they should review their managed IT solutions with you, including their
Process for data breaches
How they monitor networks
And what their proactive maintenance strategies look like
Ask for details regarding their security measures and how they protect sensitive data.
You also must consider their scalability for your company. You may not need a full-scale MSP package if you currently have an in-house IT team. The right managed service provider will work with you to scale their products and services to your needs. A large, multi-person group for a small retailer may need clarification, while a Fortune 500 company will need all hands on deck.
TAG Solutions provides various services to help organizations and businesses reach their goals. This includes cyber security, IT management, and managed services. With expert professionals on staff, TAG Solutions can help set up and control systems to ensure optimal security and efficiency.
How Do I Find Managed Service Provider Near Me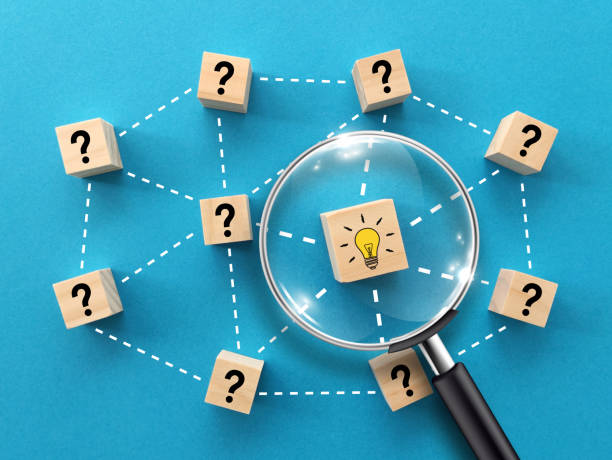 You may now be left with the question, how do I find an MSP near me? A simple Google search will yield many results, and sorting through the long lists can be overwhelming. After reviewing your needs, finding the right MSP provider is vital. Consider what's important to you in your managed services provider.
Search More
Many MSPs operate remotely, meaning they may be far from your location. This may work for some companies. However, some may require more hands-on support. If you're in New York's Capital District, search for "Managed IT services Albany" or "Managed IT providers Albany NY."
This will vary depending on your location, but more information in your search query will compile more accurate data.
Check Reviews
When choosing the right MSP, word-of-mouth and reviews from satisfied customers are worth their weight in gold. Ask other companies in your field for their recommendations, as well. If you're in a niche industry, your needs may be different than a more standard B2B company. You may find the right fit by asking those around you.
Ensure They Are A Good Fit
Researching and evaluating potential MSPs is important to find the best fit for your business. To do this, inquire about their experience working with businesses similar to yours, the types of support they provide, and their approach to security and data backup. Be sure to get all information in writing before finalizing any agreements with them.
Reach Out To Local It Professionals
Contact IT professionals in your area to get their opinion on the best-managed service providers nearby. This is a great way to get an insider's perspective and find the perfect MSP for your needs.
Attend Trade Shows And Conferences
Trade shows and conferences are great places to meet potential MSPs and learn about their services. You can also better understand how well your local managed service providers are equipped to handle your IT needs.
Ask For Referrals From Existing Clients
If you're interested in an MSP in your area, contact their current clients for feedback on their services. This is a great way to ensure that the MSP you're considering meets your standards of quality and reliability.
Conclusion
Know that Managed service providers are very useful for businesses as they provide the necessary tools and expertise to manage IT operations effectively. They offer customized services that can be adapted to meet the specific needs of a business. MSPs provide affordable solutions that enhance efficiency, minimize downtime, and optimize return on investment.
By leveraging, the latest security technologies and best practices, Managed services providers also protect businesses from the risks of cyber threats and other malicious activity. Ultimately, an MSP can help take a business's IT infrastructure to the next level.
In summary, managed service providers offer various cost-effective services enabling businesses to increase efficiency, reduce downtime, maximize their ROI, and protect themselves from cyber threats.
By managing IT operations on behalf of businesses, MSPs provide invaluable resources that can positively impact an organization's bottom line. Suppose your company wants to gain more control over its IT infrastructure and enhance its security posture. In that case, investing in the services of an experienced MSP may be worthwhile.
If you're unsure how to locate one nearby, don't hesitate to contact us. TAG Solutions, a leading provider, offers managed IT services in Albany, NY, and we're excited to get to know your business and what you require. Get in touch with us today.