At TAG Solutions, we won't just help you respond and recover when a cybersecurity breach happens. We offer proactive solutions including user awareness training, vulnerability scans and penetration testing, 24/7 monitoring
– our goal is to work with our clients to reduce the risk of a cybersecurity incident happening in the first place.
Cybercrime is estimated to be a $6 trillion industry, with ransomware attacks happening every 14 seconds. In addition to the monetary cost of trying to retrieve sensitive data from cybercriminals (before it's posted on the dark web and sold to the highest bidder), businesses are faced with a litany of intangible costs related to a cybersecurity breach, including damage to their reputation; fines if their systems were not in compliance with cybersecurity and industry regulations; and loss of customers and revenue. For many SMBs, this kind of damage can result in a total closure of their business.
Cybersecurity threats can come from anywhere: phishing attacks through email; vulnerabilities due to an outdated or unsecured network; even connecting to a public wi-fi network without using a VPN. TAG Solutions works with CEOs, CIOs, CISOs and IT Managers to enhance their security posture, defend against threats, and mitigate risk. From vulnerability scans, to 24/7 monitoring, to user awareness training – TAG Solutions is here to ensure that your network and devices are safe and secured against ransomware and cybercrime. Security breaches happen every day. We'll keep your company out of the headlines.
CYBERSECURITY SERVICES
Our services mitigate cybersecurity risk, assure compliance and provide protection from cybercriminals and hackers. Services can be consumed a la carte as needed or as a predictable, fixed monthly fee. Try our services risk free, you can cancel within 90 days without penalty! Below are the Cybersecurity Services TAG Solutions provides:
Threat Monitoring & Detection
Remote Access Technologies
Multi-Factor Authentication
Firewalling & Perimeter Defense
Intrusion Detection & Prevention Systems
Business Continuity & Disaster Recovery Planning
Incident Response Planning
Cybersecurity Maturity Assessment
CYBERSECURITY SOLUTIONS
Your business is under cyber threat, and you don't know what to do. Next, you'd want a reliable cybersecurity solution to solve your problems. We have got you covered! Read on and discover the different cybersecurity solutions available to you.
In today's digital age, Data protection is the top requirement to survive in the market. Because if the data of the masses are protected, they will trust you. Furthermore, it is important to have a secure backup to deal with security threats that can harm your business. Keeping up with cybersecurity is as important as retaining your physical assets. 
With cyber threats becoming more frequent and sophisticated, it's crucial to safeguard your business from potential breaches or disruptions. To your good luck, the IT department has progressed to your amazement, and you have plenty of cybersecurity solutions with you. 
These provide companies with the necessary security tools and resources, such as firewall protection and identity verification software, to remain secure in the constantly changing world of cybersecurity. Keep your business safe with reliable security solutions! 
At TAG Solutions, 
We won't just help you respond and recover when a cybersecurity breach happens. We aim to limit the possibility of a cybersecurity incident by providing proactive measures such as user awareness training, vulnerability scans, penetration testing, and 24/7 monitoring. We collaborate closely with our clients to achieve this goal and provide security services.
Continue reading this blog post to understand various cybersecurity solutions better, their respective features and advantages, and the process of selecting the appropriate security solution for your business needs. Discover valuable insights towards protecting your digital assets.
What Is Cybersecurity? | Get To Know
Cybersecurity safeguards networks, systems, and applications to prevent digital attacks that attempt to steal or manipulate sensitive information, extort money, or disrupt normal business operations.
The field of cybersecurity involves using various technologies, processes, and practices to protect networks, devices, programs, and data from cyber-attacks. It covers multiple measures, including technical and non-technical approaches, such as educating and increasing user awareness. 
Cybersecurity involves,
Implement various measures such as firewalls, antivirus software, and encryption technologies to protect computer systems from harmful attacks. Organizations can use appropriate cybersecurity strategies and tactics to protect their networks and data from unauthorized access or damage.
Always remember that 
cybersecurity is an ever-changing domain that demands continuous attention and watchfulness due to the increasing complexity of cyber threats. Organizations should regularly update their security strategies, technologies, and solutions to stay secure and safeguarded.
The Benefits Of Cybersecurity Solutions
Regardless of size, it is important to have cybersecurity measures in place. By selecting appropriate technology and following recommended procedures, organizations can safeguard their data from harmful individuals, lower the possibility of data breaches, and lessen the expense of managing such incidents in case they occur.
The benefits of cybersecurity solutions include:
Improved Security
You can rely on cybersecurity solutions to safeguard your systems from cyber-attacks. These solutions offer a variety of tools, including firewalls and intrusion detection systems, to detect any suspicious activity on the network. Once detected, administrators are promptly alerted to take immediate action to minimize the impact.
Increased Efficiency
By reducing the risk of data breaches, cybersecurity solutions help increase efficiency by freeing up resources that would otherwise be spent on dealing with any incident.
Improved Compliance
Cybersecurity solutions can help businesses maintain compliance with data security regulations and best practices, as well as provide evidence of their efforts in the event of an audit or investigation.
Cost Savings 
Investing in cybersecurity solutions can save businesses money by reducing the cost of dealing with a data breach, providing savings on insurance premiums, and helping to avoid fines for non-compliance.
With the increasing sophistication of security threats, businesses must invest in reliable cybersecurity solutions. By doing so, they can enjoy all the above benefits – improved security, increased efficiency, compliance, and cost savings.
Types Of Cybersecurity Solutions
Various security solutions are available in the field of cybersecurity that can protect businesses from different kinds of cyber threats. These solutions range from basic measures to protect data to advanced security systems that can comprehensively protect company networks and data.
The types of Cybersecurity include
Network Security Solutions
These solutions protect a company's network and infrastructure from external threats. This can include firewalls, antivirus software, and intrusion detection systems.
Data Security Solutions
Do you know?
Data security solutions aim to safeguard confidential information from being accessed or altered by unauthorized individuals. These solutions comprise encryption technologies, data loss prevention systems, and data classification tools.
Application Security Solutions
Application security solutions focus on protecting applications from malicious attacks or vulnerabilities. This can include malware detection tools, web application firewalls, and application authentication systems.
Identity And Access Management Solutions
Identity and access management solutions control user access to sensitive information and resources. These can include single sign-on platforms and identity management platforms.
Endpoint Security Solutions
Endpoint security solutions focus on protecting end users and devices from malicious attacks. These include antivirus software, endpoint detection and response systems, and device control systems.
In addition, to protect against cyber threats, these cybersecurity solutions help businesses ensure compliance with industry regulations, maintain data privacy, and enforce company policies.
Businesses can secure their data and promptly address potential threats by applying suitable security solutions tailored to their environment. Cybersecurity threats may emerge from various sources, including.
Email phishing attacks
Outdated or unsecured networks
And connecting to public Wi-Fi without a VPN.
TAG Solutions collaborates with CEOs, CIOs, CISOs, and IT Managers to strengthen their security posture, safeguard against threats, and decrease risk.
Security For Businesses
The security of any business is paramount in today's digital environment. Cybersecurity is critical in protecting companies from cyber threats like hackers, data breaches, and malicious software. Implementing an effective cybersecurity strategy can help save a company's confidential information, customer data, and financial records.
Creating an effective cybersecurity plan is essential to ensure your business's security. This plan should address the types of threats that your business might face and include measures to reduce risk and protect against potential breaches. From implementing robust authentication protocols to training employees on security practices, there are several steps businesses can take to reduce their risk.
Know that,
Having the proper tools to detect and respond to any security incidents. This includes having the right antivirus software, monitoring logs for suspicious activity, and running regular scans to identify potential threats. Businesses should also create an incident response plan that outlines how staff should respond if a breach occurs.
Finally,
Businesses should consider investing in cybersecurity insurance to help protect against any potential losses. This can provide financial assistance if a business experiences cost due to a cyberattack or data breach. Taking the time to create an effective cybersecurity plan is essential for businesses in today's digital world.
Safety Measures To Consider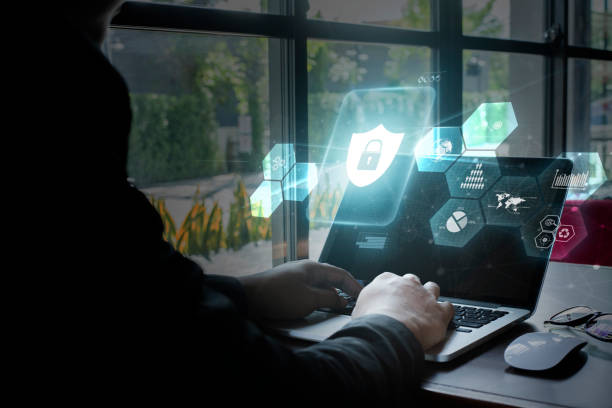 You should consider the following safety measures.
Multi-Factor Authentication (MFA)
Multi-factor authentication adds an extra layer of security to your accounts by requiring more than just a username and password. This could include using a physical token, biometric scan, or mobile phone verification. 
Intrusion Detection And Prevention System (IDPS)
An IDPS system can detect and prevent malicious activity on a network. This system plays a crucial role in maintaining security for businesses as it tracks network traffic, detects established threats, and notifies administrators if suspicious activity is identified.
Data Loss Prevention (DLP)
Data loss prevention is a method used to safeguard sensitive information from unauthorized access or manipulation. Measures to achieve this could involve encrypting data, implementing user access control restrictions, and looking for any stolen or leaked data.
Encrypting Sensitive Data
To ensure the security of sensitive data, it's essential to encrypt it. Encryption involves converting plain text into a coded form that can only be decoded using a specific key. This way, only individuals with the key can access the data, which remains protected.
Backup Strategy
As a part of your cybersecurity plan, it is important to have a reliable backup strategy. This could mean regularly backing up your data on an offsite server or using hybrid cloud environments storage solutions. Doing so will ensure that any lost data can be quickly recovered.
Monitoring
Businesses must perform routine system checks to identify possible security risks or malicious actions. This involves conducting virus and malware scans, examining logs for unusual activity, and monitoring modifications made to data or accounts.
Training
Businesses must train employees on security operations and policies to protect their organizations from cyber threats. Employees must understand how they can help protect the company and know the potential risks involved. 
This might involve teaching them to recognize phishing scams, detect suspicious behavior, and create robust passwords.
Password Security
A firm password policy should be implemented to protect confidential information and accounts. Combine uppercase and lowercase letters, numbers, and special characters to create a strong password. It's important to update passwords and keep them confidential regularly.
Security For Consumers
Security for consumers is a critical part of cybersecurity. The goal is to protect consumers from online threats such as identity theft, financial fraud, data breaches, and other cyber-attacks. 
To be safe online, users must use strong passwords, share personal information only when required, ensure that their software is updated with the latest security patches, and exercise caution while clicking links or downloading files.
Additionally, 
Consumers must use two-factor authentication and set up email filters to prevent phishing attempts. Additionally, they can use antivirus software, encryption programs, virtual private networks (VPNs), password managers, and other security measures to protect their online activities and personal data from malicious activities.
Other measures include:
Firewalls For Home Networks
Enabling firewalls can help protect home networks from cyber-attacks by preventing unauthorized users from gaining access and stopping potential malware or malicious software from entering the network.
Safe Browsers
It is the 21st century, and Cyber-attacks targeting personal information are now more common through web browsers. Secure browsers are designed to protect against these attacks using advanced technology while offering secure browsing and searching features.
Secure Shopping
It is one of the most important things to shop safely! When shopping online, it's essential to be cautious about potential risks, particularly on unfamiliar websites or from unknown sellers. Check for security features like encryption, two-factor authentication, and payment methods like PayPal or credit cards offering secure transactions.
Furthermore,
Consumers should always make sure the website's URL begins with "https" to ensure a secure connection.
Consumers must stay informed on the latest cybersecurity trends and security measures as the field changes. By doing so, they can protect their digital data by being vigilant and updated with the latest security technologies.
From vulnerability scans to 24/7 monitoring to user awareness training – TAG Solutions is here to ensure that your network and devices are safe and secured against ransomware and cyber crime. Security breaches happen every day. We'll keep your company out of the headlines.
Conclusion
Just as security is needed for a secure and peaceful living, Cybersecurity is required to protect digital data and information. To save your organization from attacks and data breaches, you must ensure Cyber security solutions. Several cyber threats, such as malware, phishing, and other malicious activities, can harm your online presence.
Investing in security measures to safeguard your data and assets is wise. Organizations can take preventive measures against cyber attacks with appropriate training and awareness initiatives.
Our company offers enterprise security solutions to keep your business and data safe. We use advanced technology to secure your systems and networks, and our responsive team of experts provides support and advice whenever needed. You can trust Tag Solutions to protect your business from cyber threats.
Contact Solutions today to learn how they can help protect your business from the ever-evolving cybercrime threats. With the help of Tag Solutions, your business can be assured of safety and security. Rest easy knowing that your data security will be in good hands with them. Don't delay. Take action now!
Education and Training
We provide cybersecurity training to all employees to ensure that they are aware of possible malware attacks and how to avoid falling for them. Additionally, we offer solutions to continually make sure your employees are staying vigilant against cybersecurity attacks.
Standards Based
Our approach and methodologies are based on industry standards such as ISO and NIST. These standards are widely deployed and accepted by the federal government, banking, and healthcare industries.
Cyclical Approach
Our job is never finished. We recognize that security threats are constantly evolving and changing. We offer a cyclic approach to improving network security, so that our clients are in the best position to combat new vulnerabilities.
Specialized Technologist
Our security professionals are also great technologists. They understand how to apply theoretical security concepts to the actual hardware and software platforms that are in production.
CEOs, CIOs, and CISOs Look to TAG Solutions FOR THESE CONCERNS:
Nervous about satisfying organizational or regulated compliance requirements
Tired of constant business interruptions as a result of virus and malware outbreaks
Concerned about mitigating the effects of a recent cybersecurity incident
Lacks the technical resources or skill sets to remediate security threats
Uncertain about the effectiveness of their current cybersecurity measures and protections
Worried about the liability and negative exposure due to cybersecurity vulnerabilities
Unsure about emerging technologies and their potential vulnerabilities/threats
Suffering from the sudden departure of key technical resources and support
Continually humiliated by poor compliance and cybersecurity audit findings
Overwhelmed at the thought of educating end users about good security practices
Frightened by the potential consequences of not recognizing threats and vulnerabilities
Struggling to write effective security policies, including disaster recovery planning
Cybersecurity: Know The Facts
Customers have depended on TAG Solutions for 30 years to provide the most top-quality service in the Albany region, and to serve as a strategic partnership so they can achieve their business technology goals today, tomorrow, and for years to come. We provide cutting-edge IT solutions for all of your managed services, cybersecurity, and unified communications needs.
Sign Up for a Free Cybersecurity Assessment
"*" indicates required fields