Hiring a Managed Service Provider (MSP) is crucial in today's digitally-driven business environment. An MSP alleviates the burden of day-to-day IT operations and provides strategic guidance for increasingly tech-savvy investments driving business growth. By taking responsibility for your IT infrastructure, an MSP can help you realize significant cost savings, enhance operational efficiency, and mitigate risk.
Moreover, in an era of increasingly sophisticated cyber threats, an MSP can provide robust security measures to protect sensitive business data. Therefore, hiring an MSP transcends operational convenience and becomes a strategic imperative for businesses striving for sustainable growth.
When a CFO is hiring Managed Service Providers (MSPs), several vital factors must be considered. The decision should not be solely price-driven but must also consider the provider's proficiency in meeting specific business needs, their track record in reliability and efficiency, and their capability to provide a proactive approach to problem-solving.
TAG Solutions, a leading MSP provider, recommends that CFOs start by evaluating their organization's current IT needs and identifying the gaps that must be addressed. This guide will delve into critical considerations CFOs should consider when hiring an MSP. Let's get started.
CFO's Role In IT Dept.
A Chief Financial Officer (CFO) traditionally oversees a company's financial operations, including budgeting, financial reporting, and risk management. However, with the increasingly strategic role of technology in driving business growth and efficiency, the CFO's role has dramatically expanded.
Today's CFOs are often in charge of financial management and shaping the company's IT strategy. They collaborate closely with the IT department to align technology investments with business objectives, ensure cost efficiency, manage cybersecurity risks, and drive digital transformation.
They are vital in making strategic decisions about the company's IT infrastructure, including everything from software selection and data management to hiring a Managed IT Service Provider (MSP). Therefore, a CFO's understanding of IT is critical, as it directly impacts a company's financial health and competitive positioning.
Why CFO Should Consider Hiring An MSP
As technology advances and becomes more complex, it can be challenging for companies to manage their IT needs in-house. This is where MSPs come in.
An MSP provides specialized expertise and resources to ensure a company's IT infrastructure is secure, efficient, and aligned with business goals. By hiring an MSP, CFOs can offload the burden of managing IT operations, allowing them to focus on their core responsibilities and strategic initiatives.
Cost Saving
One of the main benefits of selecting the right MSP is cost savings. While there may be an upfront cost for their services, a good MSP can help you save money in the long run. This includes reducing operational costs by streamlining processes and implementing efficient technology solutions.
Working with an MSP can also help prevent costly IT-related issues, such as data breaches or system downtime, which can significantly impact a company's bottom line. These cost savings can increase over time and contribute to overall business success.
Optimizing Operational Efficiency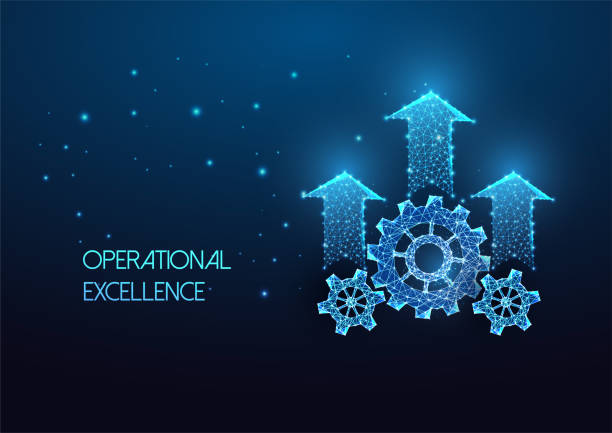 Hiring a Managed Service Provider (MSP) such as TAG Solutions can dramatically increase a company's operational efficiency. MSPs provide expertise in managing various IT operations, such as network management, data backup and recovery, and system monitoring, which can be time-consuming for in-house IT finance teams and distract them from strategic initiatives.
By outsourcing these tasks to an MSP, companies can free up internal resources, allowing the IT team to focus on strategically important digital transformation projects that drive business growth.
Employee Downtime, Productivity
Employee downtime, productivity loss, and IT-related issues can significantly impact your business's bottom line. By choosing the right MSP, you can streamline your IT operations, improve efficiency, and focus on your core business objectives.
Before deciding, remember to evaluate their technology expertise, reputation, service model, and cost. With the right MSP, you can enhance your technology strategy and achieve long-term success. So, choosing the right MSP for your business needs and goals is essential. Enhancing Cybersecurity
Facilitating Scalability
For businesses that are growing or fluctuating, scalability is a crucial consideration. MSPs can provide flexible solutions that adapt to the changing needs of a business.
Whether a company is expanding its operations, entering new markets, or launching new products, an MSP can scale IT resources accordingly, ensuring the IT infrastructure can support business growth.
Driving Digital Transformation
In today's competitive business landscape, digital transformation is imperative. MSPs can be pivotal in driving a company's digital transformation journey. They can help businesses adopt new technologies, digitize their processes, and leverage data for decision-making.
With their expertise in the latest technologies, MSPs can provide valuable insights and recommendations, helping the company innovate and stay ahead in the digital game.
24/7 Support
IT issues can occur anytime, so it is crucial to have 24/7 support from your MSP. With a dedicated team monitoring and managing your systems, you can minimize downtime and quickly resolve any IT-related issues that may arise.
This ensures that your business operations run smoothly without any interruptions or delays. Additionally, 24/7 support means your systems are constantly monitored for potential security threats, providing added peace of mind.
Proactive Maintenance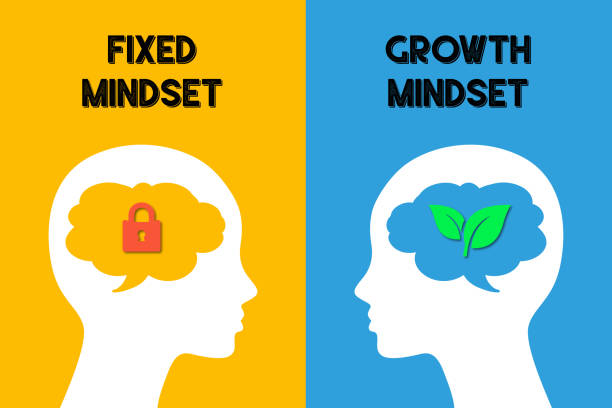 A reputable MSP will not only fix IT problems but also take a proactive approach to maintenance. They will regularly monitor and update your systems and infrastructure to prevent issues before they occur. This can save you time, money, and headaches in the long run by avoiding costly downtime or system failures.
TAG Solutions is a leading MSP that can provide all the above benefits. With our expertise, advanced technology, and round-the-clock support, we can ensure that your business's IT operations are secure, efficient, and scalable.
CFO Guide To Selecting A Managed Service Provider
Are you looking for ways to optimize your company's IT operations to reduce costs? One solution that can help address these challenges is partnering with a managed service provider (MSP).
As the role of technology in business continues to grow, CFOs are increasingly involved in making strategic IT decisions for their company. One such decision is to partner with a managed service provider (MSP). In this guide, we will discuss the key factors that CFOs should consider when selecting an MSP.
Understanding The MSP Market
Before boarding on the critical business processes, it's crucial to understand the landscape of MSPs. The market is diverse, with providers specializing in different areas, from cloud services and cybersecurity to data analytics and IT consulting.
The key is identifying what your business needs most from an MSP and seeking providers who excel in those areas.
Assessing Your Business Needs
Next, assess your business's specific needs. This involves a thorough inventory of your current IT infrastructure, identifying any gaps or areas of improvement.
You might need an MSP to manage your cloud services, provide cybersecurity solutions, or streamline your IT processes. A clear understanding of your needs will guide you in the selection process and ensure you choose an MSP that aligns with your business objectives.
Evaluating MSP Expertise And Reputation
When selecting an MSP, consider their expertise and reputation.
Do they have a proven track record in your industry?
What do their customer reviews say?
Are they known for their customer service?
Evaluate their experience, certifications, and the technologies they use. Reputable MSPs will have solid testimonials, case studies, and references demonstrating their ability to deliver quality services.
Understanding The MSP's Service Model
Understanding an MSP's service model is crucial. Some MSPs offer a fully managed service, taking care of all your IT needs, while others provide a co-managed model, working alongside your existing IT team. Determine which model suits your business best.
Also, understand the terms of their service level agreement (SLA), including their response times, resolution times, and the support they provide.
Understanding The Cost Evaluation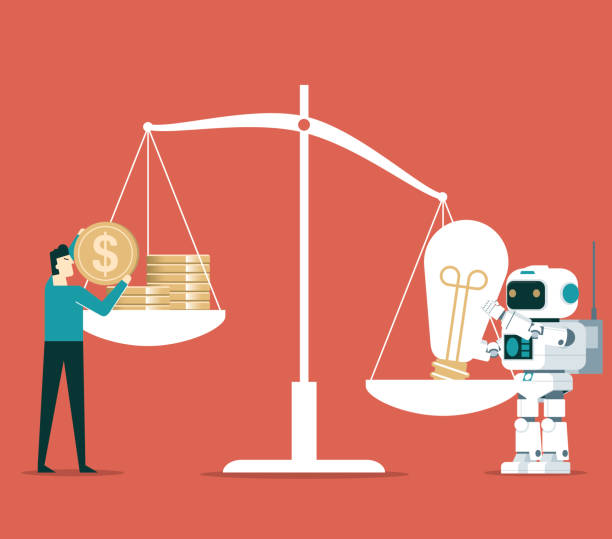 Finally, conduct a cost-benefit analysis. While cost should not be the sole factor in choosing an MSP, it plays a significant role. Examine the pricing structure of each MSP and compare it against the value they provide.
Consider the potential cost savings from improved efficiency, enhanced security, or reduced downtime. A good MSP will provide a clear, transparent pricing model and demonstrate the value they can bring to your business.
Selecting an MSP is not a decision that CFOs should take lightly. By understanding the MSP market, assessing your business needs, evaluating the MSP's expertise and reputation, understanding their service model, and conducting a cost-benefit analysis, CFOs can make an informed decision and select an MSP that will drive their business forward.
Hiring An MSP | Process Guide
Hiring a Managed Service Provider (MSP) involves several crucial steps that can significantly assist Chief Financial Officers (CFOs) in making the right decision for their business. By thoroughly evaluating the specific needs and goals of the organization, CFOs can identify the key areas where an MSP can provide valuable support.
This may include services such as IT infrastructure management, network security, data backup and recovery, cloud computing, and proactive technology maintenance.
Here is a step-by-step guide on how to hire an MSP:
Step 1: Identify Your IT Needs
Begin by identifying your company's IT needs. This includes your network infrastructure, data storage and security, software support, and any specialized IT requirements your company may have. Knowing your needs will help you determine what services you want your MSP to provide.
Step 2: Research Potential MSPs
Once your IT needs are clearly defined, start researching potential MSPs. Look at their expertise, client reviews, and the range of services they offer. Check if they have experience in your industry and can meet your specific IT needs.
Step 3: Evaluate Their Service Model
Evaluate each MSP's service model. Do they provide fully managed services, or do they offer a co-managed model? One may be more appropriate depending on your company's internal IT resources.
Step 4: Understand Their Pricing
The pricing structure of an MSP can greatly impact the value they provide. Understand their pricing and consider the potential cost savings from improved efficiency, enhanced security, and reduced downtime. Ensure they provide a clear, transparent pricing model.
Step 5: Review Their Service Level Agreement (SLA)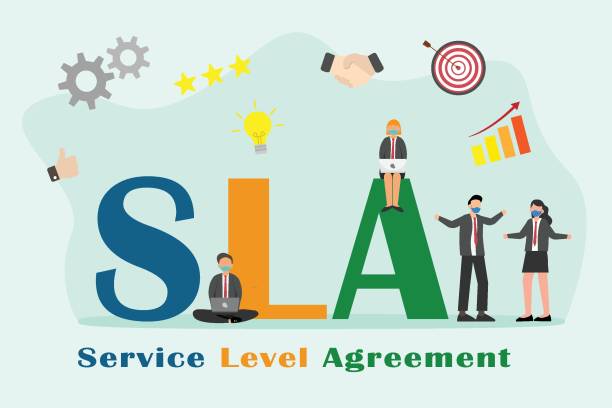 It's crucial to understand the terms of an MSP's SLA. This includes their response times, resolution times, and the support they provide. Make sure you're comfortable with the terms before proceeding.
Step 6: Make A Decision
Based on your analysis, make a decision. Remember, choosing an MSP is a significant decision that will have long-term impacts on your company. Take the time to ensure you're selecting the best MSP for your needs.
Step 7: Begin The Onboarding Process
Once you've made your decision, begin the onboarding process with your chosen MSP. This should be a collaborative effort to ensure a smooth transition and that all your IT needs are being met effectively.
Conclusion
In conclusion, selecting a Managed Service Provider (MSP) is a critical business process improvement that can significantly impact a company's operational efficiency and overall security. The right MSP can provide a wide range of IT services tailored to a company's needs, bringing about cost efficiency, enhanced security, and reduced downtime.
CFOs should approach hiring a Managed Service Provider as a strategic decision that can significantly impact your company's future performance.
Look for a provider with proven expertise in your industry and the ability to provide a comprehensive suite of services tailored to your specific needs. Evaluate their service model, ensuring it aligns with your company's IT strategy and offers clear value for the investment.
Hiring an MSP can bring cost efficiency, enhanced security, and reduced downtime. Still, these benefits are only realized when the right provider is chosen. TAG Solutions offers a comprehensive range of Managed IT services that empower companies to focus on their core business while we handle all their IT needs. Contact us today.