The Cybersecurity Maturity Model Certification (CMMC) is a government-sponsored framework designed to improve the cybersecurity posture of Defense Industrial Base (DIB) contractors. CMMC incorporates best practices from existing standards and frameworks, such as NIST 800-171, ISO 27001, and the Controls at the Center of Federal Information Security Management Act of 2014 (C FISMA).
The CMMC is a tiered approach with five maturity levels, ranging from Basic Cyber Hygiene to Advanced or Progressive. The DoD determines the CMMC Level required for a particular contract during the Request for Proposal (RFP) process.
CMMC is required for all DIB contractors who wish to bid on contracts that involve Controlled Unclassified Information (CUI). The CMMC Accreditation Body (CMMC-AB) accredits third-party assessors who will conduct CMMC assessments and issue certifications.
TAG Solutions provides the resources to help DoD contractors understand the framework and achieve CMMC compliance. This blog will provide an overview of the CMMC and explain what it means for contractors. Let's get started.
What Is CMMC Compliance | A General Overview
CMMC is an abbreviation for Cybersecurity Maturity Model Certification, and it is a unified security approach developed by the DoD to protect CUI (Controlled Unclassified Information) from threats. CMMC aims to ensure that DIB organizations meet a certain level of cybersecurity standards determined by the DoD when they submit bids or proposals for contracts.
The CMMC consists of 17 different practices that encompass the domains of Access Control, Awareness and Training, Audit and Accountability, Configuration Management, Identification and Authentication, Incident Response, Maintenance, Media Protection, Personnel Security, Physical Protection, Risk Management, System & Communications Protection and System & Information Integrity.
Cybersecurity Maturity Model Certification CMMC| Historical Background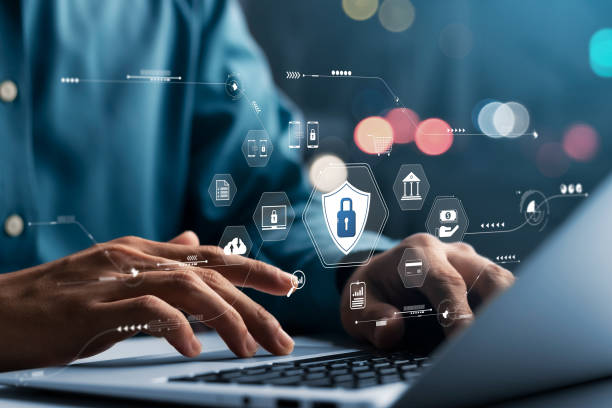 CMMC was created in response to the growing problem of cyber threats and attacks against government contractors. The DoD realized that having a unified security program for DIB organizations would help protect their networks and information from malicious actors. In 2019, the CMMC-AB was established to oversee the development and implementation of CMMC.
How To GET Certified In CMMC
The CMMC process is rigorous and requires contractors to follow several steps to ensure their cybersecurity practices are up to par.
Step 1: Understand The CMMC Framework
The first step is to gain a deep understanding of the CMMC framework. This includes understanding the different levels of Certification and the specific controls and practices required for each level.
Step 2: Conduct A Self-Assessment
Next, you should conduct a self-assessment of your current cybersecurity practices. This involves evaluating your current practices against the requirements of the CMMC framework. You can use the CMMC Assessment Guide provided by the DoD for this purpose.
Step 3: Identify Gaps
Once you've conducted a self-assessment, the next step is to identify gaps between your current practices and the requirements of the CMMC framework. This will help you understand where you need to improve to achieve Certification.
Step 4: Develop A Plan Of Action
You should develop a Plan of Action and Milestones (POA&M) based on the gaps identified. This plan should outline the specific actions you will take to address each gap and the timeline for implementing these actions.
Step 5: Implement The Plan
After developing your POA&M, you should start implementing the actions outlined in the plan. This could involve enhancing your current cybersecurity practices, investing in new technology, or training your staff in best practices.
Step 6: Seek External Validation
Once you've implemented your plan, you should seek external validation of your cybersecurity practices. This involves hiring a CMMC Third Party Assessment Organization (C3PAO) to assess your practices independently.
Step 7: Submit Or Certification
After receiving a positive assessment from the C3PAO, you can submit your application for CMMC certification to the CMMC Accreditation Body (CMMC-AB). If your application is approved, you will receive your CMMC certification.
Step 8: Maintain Compliance
Finally, it's important to remember that CMMC certification is not a one-time effort. You must continuously monitor and maintain your cybersecurity practices to ensure ongoing compliance with the CMMC framework.
By following these steps, government contractors can navigate the CMMC process and achieve the necessary Certification to bid on DoD contracts. Remember, this process requires an investment of time and resources, but it's a worthwhile effort to protect your organization and national security.
Five Levels Of Cybersecurity Maturity
Understanding the five levels of cybersecurity maturity is critical to achieving CMMC certification. The five levels are divided into three categories: basic cyber hygiene, intermediate cyber hygiene, and advanced/progressive cyber hygiene.
Each level outlines the specific controls you should implement to ensure your organization's security posture meets the relevant criteria for that particular level.
Level 1: Basic Cyber Hygiene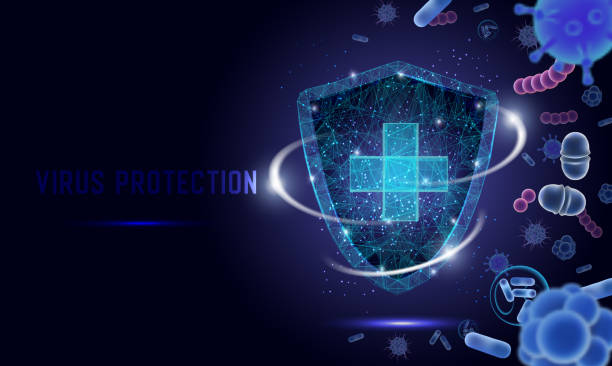 At this initial level, an organization mainly focuses on safeguarding Federal Contract Information (FCI). The procedures are performed on an ad-hoc basis with limited knowledge of cybersecurity requirements. Basic measures may include anti-virus software, regular system updates, and secure email practices.
Level 2: Intermediate Cyber Hygiene
At Level 2, organizations start to protect CUI but may not have fully matured practices or processes. The organization may document procedures and provide the necessary training to staff to implement the practices effectively. Organizations at this level are expected to meet 72 practices spanning multiple domains.
Level 3: Good Cyber Hygiene
At this level, organizations establish, maintain, and resource a plan demonstrating the management of activities for practice implementation. The plan may include mission statements, goals, project plans, resourcing, training, and stakeholder involvement. An organization at this level has a well-developed understanding of cybersecurity practices and how they relate to security requirements.
Level 4: Proactive
An organization at Level 4 has advanced and mature cybersecurity practices. They review and measure practices for effectiveness and regularly inform high-level management of issues. The organization takes a proactive approach to cybersecurity, optimizes its cybersecurity response, and shares information with other organizations to improve incident response.
Level 5: Advanced / Progressive
The highest level of cybersecurity maturity, Level 5, is characterized by an organization that has not only standardized its cybersecurity practices but also ingrained them in its operations. At this level, organizations have an advanced understanding of cybersecurity risks and proactively address these risks across the organization.
Understanding the CMMC Certification Process
The Cybersecurity Maturity Model Certification (CMMC) process involves several steps. Let's delve deeper into what this process entails to help organizations gear up for Certification.
Step 1: Self-Assessment
The first step towards CMMC certification is conducting a self-assessment. This involves examining your organization's current cybersecurity practices against the CMMC framework. Thoroughly understanding the controls and practices outlined by CMMC prepares your organization for what lies ahead.
Step 2: Gap Assessment
After the self-assessment, a gap assessment is carried out. This assessment identifies areas where your organization falls short of the CMMC requirements. The gaps identified are then addressed to strengthen your cybersecurity posture.
Step 3: Remediation
Once the gaps are known, the organization undertakes remediation activities. These might include implementing new cybersecurity practices, enhancing existing ones, or training staff effectively. This step ensures your organization meets all the necessary CMMC requirements.
Step 4: Pre-Assessment
Before the actual CMMC assessment, it's prudent to undertake a pre-assessment. This process involves a third party examining your cybersecurity practices. The pre-assessment provides feedback on any remaining gaps, helping you better prepare for the final assessment.
Step 5: CMMC Assessment
The final step is the CMMC assessment conducted by a Certified 3rd Party Assessment Organization (C3PAO). The C3PAO will review your cybersecurity practices against the CMMC framework. Successful completion of the assessment results in the award of a CMMC certification.
The Importance of CMMC Certification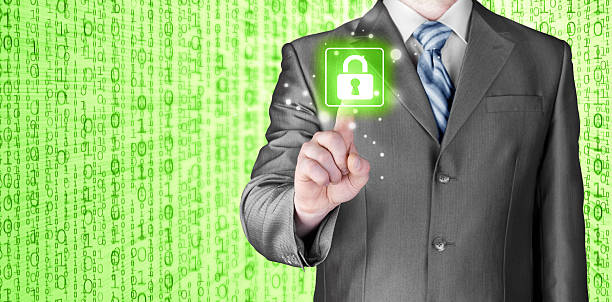 Achieving CMMC certification is paramount for organizations that deal with Controlled Unclassified Information (CUI). Certification helps strengthen your cybersecurity infrastructure and provides a competitive edge by demonstrating your organization's commitment to securing sensitive information. Investing in CMMC certification is crucial to safeguarding your organization against cybersecurity threats.
Enhancing Trust and Confidence
CMMC certification serves as a trust signal, assuring clients and partners that your organization prioritizes cybersecurity. It demonstrates your commitment to protecting sensitive data and fostering a sense of confidence among stakeholders. This trust can lead to increased opportunities and better business relationships.
Compliance with Regulatory Requirements
The U.S. Department of Defense (DoD) requires all contractors and subcontractors to be CMMC certified. Achieving the Certification ensures your organization complies with these regulatory requirements, allowing you to continue or start working on DoD contracts. Non-compliance can result in penalties or loss of contracts.
Protecting Business Interests
Cyberattacks can result in significant financial losses, reputational damage, and potentially loss of sensitive information. By meeting CMMC requirements, your organization effectively fortifies its cybersecurity defenses. This proactive approach reduces the risk of cyberattacks, aiding in protecting your business interests.
Demonstrating Competitive Advantage
CMMC certification can give your organization a significant edge in a highly competitive marketplace. It sets you apart from competitors who may not have the same level of cybersecurity accreditation. This advantage may influence contract award decisions, giving your organization the upper hand.
Futureproofing Your Organization
Cyber threats are evolving, and so are the strategies to combat them. CMMC certification requires organizations to stay updated and continuously improve their cybersecurity measures. This requirement ensures that your organization remains prepared for future threats, effectively futureproofing your operations against evolving cyber risks.
Benefits Of Achieving CMMC Certification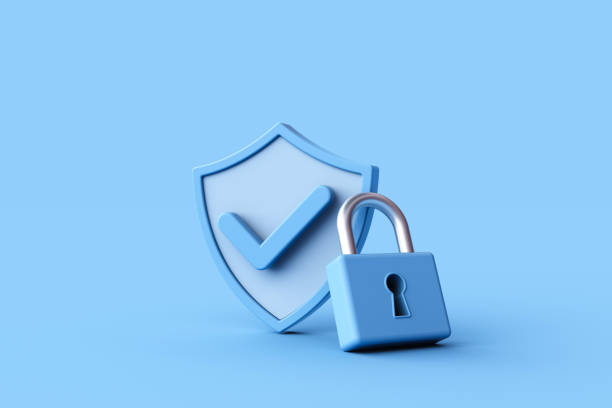 The CMMC certification is a globally recognized standard for Information Security. The Certification demonstrates that an organization has established the necessary controls to protect its information assets.
There are many benefits to achieving CMMC certification, including increased security, improved business continuity, reduced risks, and enhanced reputation. By implementing the CMMC framework, organizations can improve their security strategy and reduce their exposure to cyber threats.
In addition, the Certification can help organizations build trust with their customers and partners and improve their chances of winning government contracts. As the world becomes increasingly digitized, the importance of information security will only continue to grow. By achieving CMMC certification, organizations can position themselves at the forefront of this evolving landscape.
Industry Reaction To The Release Of CMMC
Industry reaction to the release of CMMC has been mixed. Some companies believe the CMMC will create a level playing field by holding all contractors to the same standards. Others are concerned that implementing the CMMC will be overly burdensome and expensive.
Still, others believe the CMMC will be a valuable tool for improving cybersecurity and cyber resilience across the defense sector. Only time will tell how effectively the CMMC meets its stated objectives. In the meantime, industry stakeholders will continue to debate its merits and drawbacks.
If you are a DoD contractor or subcontractor, contact TAG Solutions today to learn more about our CMMC standing and why that matters to your business. We look forward to speaking with you about how we can assist!
Conclusion
The release of CMMC marks a significant milestone for the U.S. Department of Defense and its contractors, as it is the first step towards a much-needed upgrade in cybersecurity. The CMMC seeks to raise the security standard across the entire defense sector and increase trust between DoD contractors and their customers.
Organizations must weigh the potential costs of CMMC certification against the potential benefits of increased security and improved chances of winning government contracts. The industry reaction to CMMC has been mixed, with many companies debating its merits and drawbacks.
No matter what side you may be on, it's clear that the future of information security in the DoD depends on organizations achieving CMMC compliance. Contact TAG Solutions today to discuss the advantages of our CMMC certification and learn more about how we can help your business.