The concept of "the cloud" is hard to explain to those not working in the IT or computer sciences industries. While you cannot actually see the cloud floating around the world, it is hard to put its significance into words. The cloud is all the servers accessed over the entire Internet and its data and software.
These servers are in global data centers, so users need not manage physical servers or run applications on their machines. Cloud-based platforms are vulnerable to cyber attacks, and companies that are not proactive can find themselves in the throes of a disaster.
TAG Solutions, a leading provider of cloud-based solutions, understands the importance of disaster recovery testing for their clients. This article will explore the significance of disaster recovery testing in the cloud environment and how TAG Solutions can help businesses ensure business continuity.
What Is Cloud Disaster Recovery?

Cloud disaster recovery might be challenging to grasp, and many IT decision-makers need to prioritize these kinds of backup and disaster remediation programs.
Yet once businesses migrate to the cloud, they don't just keep coasting along without any threats of danger. You may recall when Amazon's Cloud went down on December 7, 2021, the repercussions were felt worldwide.
Major cloud services vendors like Microsoft claim that disaster recovery for cloud infrastructures is a shared responsibility, a security framework encompassing cybersecurity and data loss prevention.
The providers have to play essential roles in keeping customer data safe, but companies must also be proactive in safeguarding the data they put on cloud servers.
If you are a cloud provider, you will need to be involved in identity and access management, the health of your data, data backup, application configuration, and network controls.
Disaster Recovery Testing
Disaster recovery testing is a crucial aspect of disaster recovery planning. It involves systematically testing various elements within a disaster recovery plan to evaluate their effectiveness in mitigating potential risks and ensuring a quick and efficient recovery from disasters.
By conducting comprehensive tests, businesses can identify and address vulnerabilities, assess the readiness of their systems, and validate their cloud disaster recovery strategies.
Why Is Disaster Recovery Testing Important For Cloud Environments?
Cloud computing has revolutionized the way businesses manage their IT infrastructure. Organizations can enjoy scalability, cost-efficiency, and increased flexibility with the cloud.
However, relying solely on the cloud doesn't guarantee immunity from disasters. Cloud-based systems can also be vulnerable, whether natural disasters, cyberattacks, or technical glitches.
That's why disaster recovery testing tailored explicitly for the cloud environment is critical.
Understanding How Clouds Work
Though it is referred to in the singular, different categories of clouds need different recovery frameworks.
Private clouds are operated by single organizations, and public clouds are administered by external vendors and shared by several organizations. Some multi-clouds use several public clouds, plus hybrid clouds that combine public and private ones.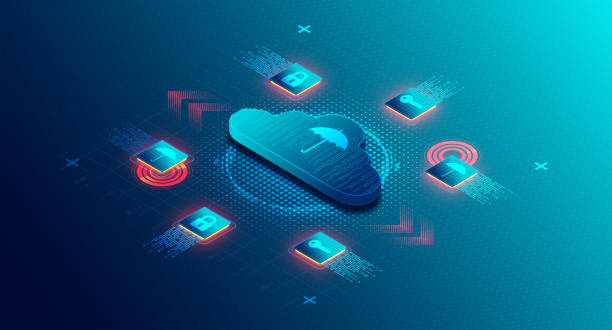 Cloud computing uses virtualization, which allows for digital-only virtual computers. These are on host machines but are separate from one another. They do not interact, and all the applications and files are not visible to the other machines.
Cloud providers have secondary data center and servers and offer these to customers at little or no cost.
If individual servers go down, cloud servers should always be online and available; this is why vendors usually back up their services on many machines across different regions. Users can access cloud services through apps and browsers and connect over the Internet.
Data Backup And Configurations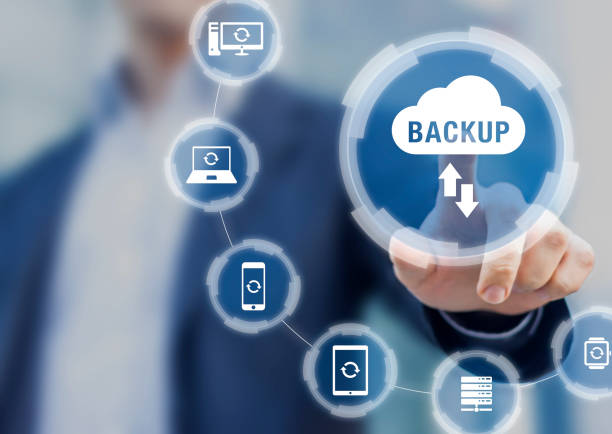 Companies that use SaaS (software as a service), like Microsoft Office 365, are responsible for protecting their data. Their main tasks are to ensure that the current BDS (backup and disaster recovery system) is compatible with the SaaS if personally identifiable information needs to be encrypted and to classify data assets into risk categories.
There are different needs for PaaS (platform as a service) products like AWS and IaaS (infrastructure as a service). Some can be integrated into disaster recovery testing plans, but others must be configured differently.
Disaster recovery in the cloud testing can be done as part of auditing, and this can be accomplished with your IT department or an outside vendor specializing in these kinds of services and DRPs (disaster recovery plans).
A comprehensive cloud audit that includes disaster recovery testing is a periodic examination that assesses and documents cloud vendor performance, following the best industry practices. The starting point is to set clear testing goals and create a stable test environment.
IT management service providers like TAG Solutions can choose a test that meets your needs and create a disaster simulation. Once the test is completed, we can analyze your cloud disaster recovery effectiveness, make recommendations, and create a better one if needed.
Cloud Disaster Recovery vs. Traditional Disaster Recovery
In the face of potential disasters, businesses must have a robust and reliable cloud disaster recovery plan.
However, with the advent of cloud computing, new options have emerged that challenge the traditional approach to disaster recovery. Let's compare cloud disaster recovery and traditional disaster recovery to help you make an informed choice for your business.
Infrastructure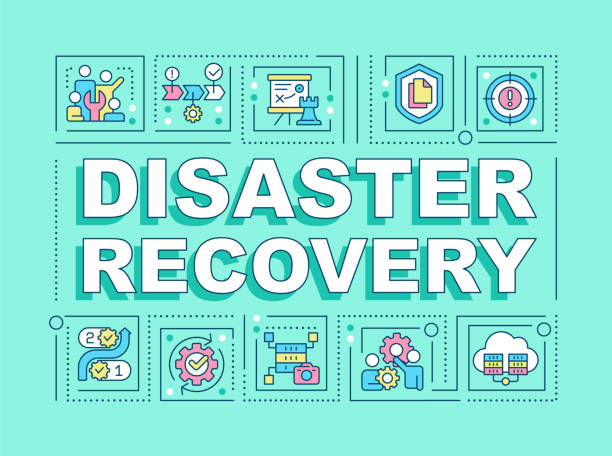 Traditional Disaster Recovery
In a traditional disaster recovery setup, businesses typically rely on physical infrastructure such as off-site data centers or redundant hardware and servers. These require significant upfront investments in equipment, maintenance, and dedicated IT personnel to manage and ensure availability.
Cloud Disaster Recovery
Cloud disaster recovery leverages the power of virtualization and the cloud to provide a scalable and flexible infrastructure. Businesses can replicate their critical systems and data on cloud platforms, eliminating the need for on-premises infrastructure. Cloud providers handle the hardware maintenance and infrastructure management, allowing businesses to focus on their core operations.
Cost
Traditional Disaster Recovery
Traditional disaster recovery solutions often require substantial capital for infrastructure setup and ongoing maintenance costs. Organizations must invest in redundant hardware, data centers, and IT staff. Additionally, costs may increase if the business needs to expand or upgrade its infrastructure.
Cloud Disaster Recovery
Cloud disaster recovery offers a cost-effective alternative. With cloud-based solutions, businesses pay for the services they use on a subscription or pay-as-you-go basis. It eliminates the need for upfront investments in hardware and allows organizations to scale their resources up or down based on their needs.
Cloud disaster recovery can save significant costs, especially for smaller businesses or those with fluctuating resource requirements.
Scalability and Flexibility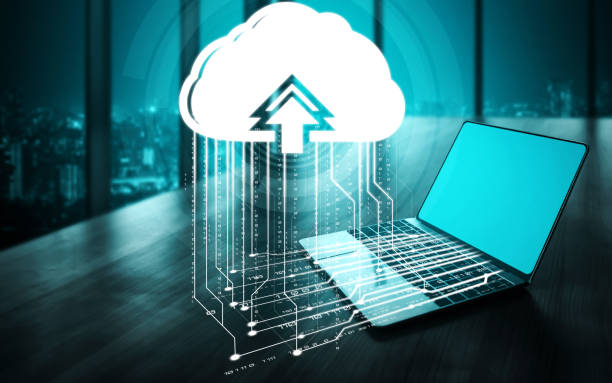 Traditional Disaster Recovery
Traditional disaster recovery solutions may need more scalability and flexibility. Expanding or upgrading on-premises infrastructure can take time and effort. Organizations may also need physical space and resource constraints, limiting their ability to accommodate sudden growth or increased demands.
Cloud Disaster Recovery
Cloud-based solutions offer unmatched scalability and flexibility. Cloud providers offer unlimited resources, allowing businesses to scale up or down as needed quickly. Whether adding additional storage, computing power, or replication capabilities, the cloud enables organizations to adapt their disaster recovery infrastructure to their evolving requirements without significant upfront investments.
Reliability and Accessibility
Traditional Disaster Recovery
Traditional disaster recovery solutions often rely on manual processes, which can introduce delays and increase the risk of human error. Recovery times can be longer as businesses must bring up redundant hardware and store backup data. Accessibility to critical systems and data may also be limited to physical locations or specific networks, potentially impacting business operations during a disaster.
Cloud Disaster Recovery
Cloud based disaster recovery provides automated processes that minimize recovery times. With cloud-based solutions, businesses can benefit from near-instantaneous failover, allowing them to resume operations quickly.
Cloud platforms offer enhanced accessibility, enabling authorized users to access critical systems and data from anywhere with an internet connection, ensuring business continuity even during a disaster.
Choosing between cloud disaster recovery and traditional disaster recovery depends on different factors. As a leading provider of cloud-based solutions, TAG Solutions understands the unique challenges businesses face in disaster recovery planning.
Creating a Cloud-Based Disaster Recovery Plan: Ensuring Business Continuity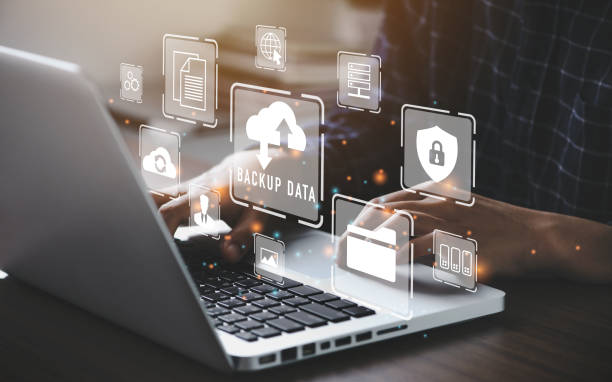 In today's digital landscape, businesses heavily rely on uninterrupted access to their critical systems and data, so a well-defined disaster recovery plan is essential. Let's see how creating a robust cloud-based disaster recovery plan ensures business continuity.
Identify Critical Systems And Data
Identify the key systems, applications, and data critical for your business operations. Assess their importance and prioritize them based on their impact on revenue generation, customer service, and regulatory compliance. This step will help you focus your resources on protecting the most essential aspects of your business.
Determine Recovery Objectives
Define your recovery objectives by establishing the Recovery Time Objective (RTO) and Recovery Point Objective (RPO). RTO refers to the maximum acceptable downtime, while RPO denotes the acceptable amount of data loss. These objectives will guide your decision-making when selecting appropriate cloud-based disaster recovery solutions.
Select a Cloud Service Provider
Choose a reliable and reputable cloud provider offering complete disaster recovery services. Consider factors such as data security measures, service level agreements (SLAs), geographic redundancy, and the provider's track record in delivering high availability. Ensure the provider's infrastructure aligns with your recovery objectives and supports your business needs.
Data Replication and Backup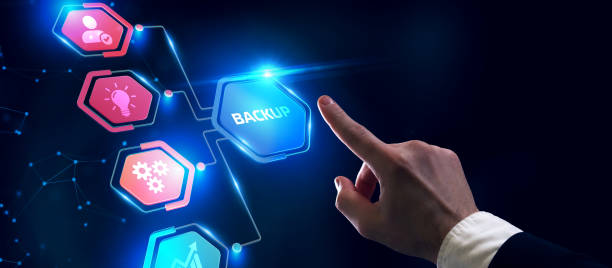 Implement data replication and backup mechanisms to ensure your critical data is protected and readily available during a disaster. Cloud-based solutions offer continuous data replication, snapshots, and backup-as-a-service (BaaS) options. Determine the appropriate data backup frequency and retention policies based on your RPO and compliance requirements.
Establish Failover and Failback Processes
Define failover and failback processes to facilitate a smooth transition from your primary systems to the cloud-based disaster recovery environment once the primary systems are restored. Ensure the failover process is automated and thoroughly tested to minimize downtime and ensure a seamless recovery.
Test and Validate the Disaster Recovery Plan
Regularly test and validate your cloud-based disaster recovery plan to identify weaknesses or gaps. Conduct simulated disaster scenarios to assess the effectiveness of your plan and the recovery time. Adjust the plan accordingly to address any shortcomings and ensure continuous improvement.
Document the Disaster Recovery Plan
Document your cloud dr-based disaster recovery plan thoroughly. Include step-by-step procedures, contact information, roles and responsibilities, and special instructions or considerations. Make this documentation accessible to relevant stakeholders, ensuring everyone knows their responsibilities during a disaster.
Training and Awareness
Train your IT staff and key personnel executing the disaster recovery plan. Conduct awareness sessions to educate employees about the plan, their roles in recovery, and the importance of following the established procedures. Regularly review and update the training materials to account for changes in technology or business processes.
Regular Monitoring and Maintenance
Continuously monitor and maintain your cloud-based disaster recovery infrastructure to ensure its effectiveness. Regularly review logs and alerts, conduct vulnerability assessments, and apply security patches and updates. Periodically reassess your recovery objectives to align with any changes in business requirements or industry regulations.
Periodic Plan Testing and Review
Schedule regular plan testing and review exercises to validate the effectiveness of your cloud-based disaster recovery plan. Evaluate the test results, identify areas for improvement, and update the plan accordingly. Regularly review and update the plan to accommodate technological, infrastructure, or business process changes.
TAG Solutions' Approach to Disaster Recovery Testing
TAG Solutions takes a comprehensive and proactive approach to disaster recovery testing, recognizing its critical role in ensuring business continuity. Our expert team and advanced technologies are dedicated to evaluating and strengthening their clients' disaster recovery strategies.
Here's an overview of TAG Solutions' approach to disaster recovery testing:
Comprehensive Testing
TAG Solutions thoroughly tests all disaster recovery components to ensure maximum effectiveness. It includes assessing data backups, system failover mechanisms, and application recovery processes. By examining every critical aspect, we minimize potential risks and vulnerabilities.
Customized Approach
We understand that each business has unique infrastructure and operational needs. Therefore, we provide tailored cloud disaster recovery solution that align precisely with our client's requirements. This customized approach ensures the testing process is relevant, accurate, and focused.
Timely Detection and Remediation
Regular disaster recovery testing allows TAG Solutions to promptly detect vulnerabilities and weaknesses in our clients' systems. We can collaborate with businesses to implement necessary remediation measures by identifying potential issues and aiding restore data. This proactive approach ensures that any gaps in the disaster recovery strategy are addressed promptly, strengthening overall resilience.
Conclusion
Disaster recovery is not a one-time effort but an ongoing process. Regularly review and update your plan, conduct testing exercises, and stay vigilant to emerging risks. By prioritizing disaster recovery and leveraging cloud-based solutions, you can protect your business from potential disruptions and confidently navigate the ever-changing digital landscape.
IT management service providers like TAG Solutions can choose a test that meets your needs and create a disaster simulation. Once the test is completed, we can analyze your cloud disaster recovery effectiveness, make recommendations, and create a better one if needed. Contact us today!